De verbulking van vers
Column Melanie Murk-Severein (FoodPersonality - april 2019)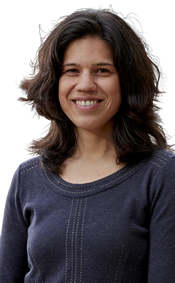 Versgroepen zijn in de supermarktsector het speerpunt in differentiatiestrategieën. Dat is bijvoorbeeld zichtbaar aan het gemiddelde versaandeel, dat de afgelopen jaren sterk is gegroeid (volgens marktonderzoeksbureau IRI). Ook aan de presentatie van versafdelingen in supermarkten is duidelijk te zien dat vers 'hot' is. Zo zien we keukens waarin verse maaltijden worden bereid, 'naakte' groente en fruit op het schap (oftewel, met zo min mogelijk verpakkingsmateriaal), en boeren als hoofdpersonen in verhalen over de herkomst van hun producten. Beleving, transparantie, gemak en gezondheid zijn sleutelwoorden. En uiteraard ook duurzaamheid. Dat is ook terug te vinden in het aandeel duurzame keurmerken dat snel groeit.
Goed inspelen op consumentenbehoeften biedt vandaag de dag grote kansen voor zowel retailers als leveranciers om unieke concepten in de markt te zetten. Uit EFMI-onderzoek naar strategische samenwerking in versketens (dat halverwege deze maand is verschenen) blijkt dat diverse spelers daarom steeds vaker voor samenwerking kiezen.
Maar de praktijk is ook weerbarstig. Altijd ligt de kans op de loer dat unieke versconcepten tot 'bulk' verworden. Want hoe bijzonder ze ook zijn, de waarde die gecreëerd wordt, blijft zelden voor de lange termijn behouden. Deze unieke, concepten, bijna altijd toegevoegdewaardeconcepten, worden doorgaans in hoog tempo 'mainstream' (bulk). Als het dan voor de massa beschikbaar komt en het aanbod wordt vergroot, kantelt de balans tussen vraag en aanbod. En dan zal de markt bepalen wat de prijs wordt, met vaak waardevermindering tot gevolg.
Een niet te onderschatten oorzaak van die verbulking is het internationale speelveld waarin versleveranciers opereren. Zeker 60 tot 80 procent van de in Nederland geproduceerde versproducten wordt geëxporteerd. En op de exportmarkt geldt vaak de economische wet van vraag en aanbod. Producten die door de Nederlandse consument als uniek worden ervaren, worden over de landsgrenzen niet altijd als uniek ervaren. Hierdoor komen die producten internationaal op bulkmarkten terecht, waar die wet van vraag en aanbod heerst.
Daarnaast speelt de concurrentie onder Nederlandse supermarktketens een rol. Supermarktorganisaties streven ernaar om producten voor alle consumenten bereikbaar te maken. Innovaties worden snel gekopieerd en prijzen worden openlijk met die van de concurrentie vergeleken. Ook promoties worden hierbij niet geschuwd (de promodruk op vers is met 28% aanzienlijk hoger dan het gemiddelde van 23%, IRI). Ook daardoor worden die producten in de ogen van de consument snel weer bulk. Deze patronen binnen de agrofoodsector en het supermarktkanaal werken de verbulking van vers in de hand. Verbulking lijkt dan ook een 'fact of life'.
Maar er is ook zoiets als een antwoord op die verbulking. Dat antwoord ligt in de hoek van innovatie en optimalisatie. Continue productinnovatie met een consumentenbehoefte als uitgangspunt – of dat nu een beperkte toevoeging is of een baanbrekende innovatie – zorgt ervoor dat er telkens weer meerwaarde wordt gecreëerd. Optimalisatie in de keten blijft evenzeer belangrijk. Want in de keten valt er nog een wereld te winnen. En in beide gevallen lijkt het erop dat strategische ketensamenwerking zowel innovatie als optimalisatie naar een volgend niveau gaat tillen. En dat zal ervoor zorgen dat vers ook in de toekomst een interessante groeimarkt blijft.