Neuro-onderzoek: Foodmarkt versus Aldi
Column Marcel van Aalst (FoodPersonality - april 2018)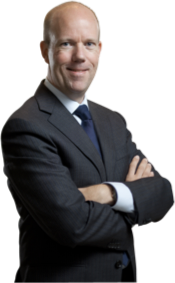 In zijn boek 'Thinking Fast and Slow' (2011) stelt Nobelprijswinnaar Daniel Kahneman dat een groot deel van onze dagelijkse beslissingen intuïtief en onbewust plaatsvindt. Het is dan ook niet verrassend dat neuro-onderzoek in grote belangstelling staat van marketeers. In hun zoektocht naar de koopknop van de consument staan zij te trappelen om de onbewuste processen in het consumentenbrein te ontrafelen.
Hoewel enkele academische studies erop duiden dat neuro-onderzoek een betere voorspeller is van consumentengedrag dan traditionele marktonderzoeksmethoden, is het gebruik ervan in marketing omstreden. Sommige critici menen dat het niet ethisch is om medische kennis en technieken in te zetten voor commerciële doeleinden en de consument willoos over te leveren aan marketeers. De échte tegenstanders spreken zelfs van kwakzalverij.
Om meer ervaring en inzicht te krijgen in de (on)mogelijkheden van neuro-onderzoek hebben wij (EFMI) onlangs samen met het daarin gespecialiseerde onderzoeksbureau Alpha.One een neurostudie uitgevoerd. In de studie namen dertig consumenten plaats in een fMRIscanner. Gedurende zestig minuten kregen zij op een beeldscherm allerlei afbeeldingen te zien en werd de reactie in hun brein gemeten. Ik zal u de technische details besparen, maar bij die breinreactie lag de focus op de hersenactiviteit in de 'nucleus accumbens' (indicator voor de koopimpuls) en de 'orbitofrontale cortex' (indicator voor de waardeperceptie). Dat leverde enkele zeer interessante inzichten op.
In de studie lieten we de proefpersonen onder andere een reeks plaatjes zien van 'hedonistische' winkels – denk aan Jumbo Foodmarkt, Plus Briljant 2.0 en Albert Heijn XL – en van utilistische winkels: denk aan Action, Lidl en Aldi 'oude stijl'. Uit de hersenscans bleek dat hedonistische shoppers (zeg maar: typische Albert Heijn-klanten) een veel minder grote koopimpuls en waardeperceptie laten zien bij een utilistische dan bij een hedonistische winkelomgeving.
Gebaseerd op dat inzicht lijkt het dus niet raadzaam om als retailer een meer hedonistische formule te voorzien van te veel utilistische elementen. Iets wat AH rond 2005 in Heemskerk met zijn Doorbraak-concept heeft ondervonden. Hedonistische elementen toevoegen aan een utilistische formule kan wél goed uitpakken. Utilistische shoppers (zeg maar: Aldi-klanten) reageren qua koopimpuls (ongeveer gelijk) en waardeperceptie (veel hoger) namelijk positief op een hedonistische winkelomgeving. De bevinding dat een upgrading van een utilistische formule positief kan uitpakken, biedt een gunstig vooruitzicht voor de verluxing die Aldi nu met zijn 'Aniko'-ombouwoperatie in zijn winkelbestand doorvoert. Of het positieve neuro-effect van die upgrading groot genoeg is voor een aantrekkelijk verdienmodel, moet blijken. Daarnaast is het de vraag hoe consumenten reageren als ze écht door een omgebouwde Aldi lopen, hoe die reactie per marktgebied verschilt, etcetera.
Daarmee beland ik bij een van de tekortkomingen van neuro-onderzoek. Hersenscans geven op anatomisch niveau weliswaar weer hoe consumenten onbewust op winkels, verpakkingen en andere commerciële prikkels reageren, maar het blijven momentopnamen in een laboratoriumsituatie. Pas als we de hersenactiviteit bij consumenten zonder tussenkomst van fMRI-scanners of badmutsen met elektrodes kunnen meten (bijvoorbeeld via een app op een mobiele telefoon), wordt het mogelijk om het consumentengedrag op de winkelvloer écht te doorgronden. Tot die tijd vormt neuro-onderzoek een veelbelovende, waardevolle aanvulling op de bestaande marktonderzoekstoolbox.